Dulcinea F-1 Amarilla Hibrida
Dulcinea F-1
Amarilla Hibrida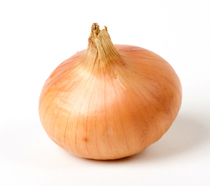 Dulcinea F-1 Amarilla Hibrida
•DULCINEA is a an excellent deep flat hybrid short day yellow onion.
-Typical large sized Granex class onion- Very dense and heavy bulbs.
-For sweet markets.-Good shipping qualities and shelf life.
-High yielding and medium resistance to Pink root disease.
-Wide adaptability.
•DULCINEA es una cebolla híbrida de día corto tipo granex- Ideal para la producción de cebolla dulce.-Presenta un amplio rango de adaptabilidad
-Alta producción.-Anillos internos anchos y dulces.
-Presenta buen comportamiento en periodos de lluvia.
-Muestra buenas condiciones en postcosecha para almacenamiento y transporte.
See the technical data in PDF Format
Ver datos en PDF Formato