Melon Valentino
Valentino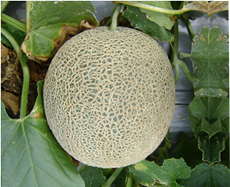 Melon Valentino
• VALENTINO is a hybrid cantaloupe melon. -Delivers the sweet taste and flavor demanded by consumer.-Excellent net and uniform round fruit size.
-Small and close cavity.-Vigorous plant.-High yield potential.-High Brix.
• VALENTINO es un melon híbrido cantaloupe.-Se caracteriza por su dulce sabor y excelente enmallado. – Fruto redondo y uniforme con carne firme y color salmon -Pequeña cavidad seminal -Planta vigorosa de alta adaptabilidad. -Altos grados Brix.

See the technical data in PDF Format
Ver datos en PDF Formato